The Retail and Hospitality industry landscapes have rapidly changed over the last decade. A successful business from either industry in the near future is an amalgamation of online and offline - omnichannel.

The four foundational pillars of such a successful omnichannel business are product & service, infrastructure, customer acquisition and customer engagement. Businesses have loosely adapted each of these four pillars, and in hindsight, those which failed lacked in one or more of these focus areas - customer engagement being the most commonly overlooked.

In this day and age where technology has become more of a necessity than a luxury - customer engagement technology is revolutionizing the industry landscape. Standing at the forefront and pioneering this revolution is Hashtag Loyalty - what started as a technology upgrade to paper-based loyalty punchcards, has today evolved into an enterprise-grade omnichannel customer engagement & marketing automation platform. We enable businesses to capture first-party customer data via experience enhancing touchpoints, understand this data through actionable insights and engage with these customers at scale in an automated, highly personalized manner.
INVESTORS

Backed by thinQbate
An incubator that aims to create a conveyor belt of scalable and growth oriented businesses, by providing an entrepreneur and community centric approach to incubation and angel investing, with a focus on giving individuals the autonomy and resources to grow.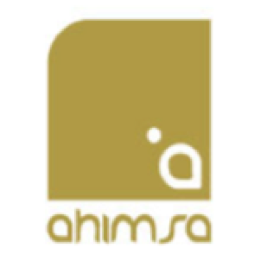 Backed by Ahimsa Capital
An global investment fund actively focusing on food, hospitality & technology investments in India. Led by Anish Malhotra, a serial entrepreneur and investor. He has founded and started several hospitality businesses in India & United States.
Board members & advisors

Anish Malhotra
Managing Partner,
Ahimsa Capital

Ludivine Noirel
Partner,
Ahimsa Capital

Sauvik Banerjee
VP, Tata Industries and CTO, Tata Cliq